Management Accountant / Site Accountant (Newly Qualified)  | Doncaster | £45,000 + suite of benefits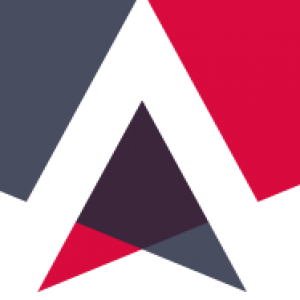 East Midlands, Yorkshire & Lincolnshire
The Opportunity
Are you a confident and ambitious recently qualified Management Accountant looking for a role that can give you more autonomy, more responsibility and wider scope to develop and progress?
You'll be the primary finance contact for this subsidiary / site and be part of the senior leadership team locally.
You'll be responsible for management accounting / financial reporting, budgeting and forecasting for the £30m turnover subsidiary – playing a key role in providing a financial sounding board to the management team locally. Your role reports to the CFO (based at another site in the UK) and has a high degree of visibility.
You'll have lots of chance to get away from your desk and spend your time interacting with non finance colleagues – digging into operational efficiencies, costs, stock, variances, opportunities for growth…
You'll be recently qualified and have experience of management accounting within a manufacturing environment. You will enjoy a commercially focused role where you really have chance to understand the levers of success and drivers of profit. The next step would be a multi site role and you have a clear pathway to become FC for multiple sites down the line.
It's a profitable and growing manufacturing group with excellent products, a super track record and incredible customers. In summary an interesting and exciting opportunity for a capable and astute Operational Site Accountant / Management Accountant. You will work closely with the leadership team within the production / factory areas and provide key support through business partnering, financial reporting, management accounting and added value projects.
You will enjoy
You will provide financial evidence and MI that allows the business to better understand weekly and monthly trends regarding costs, labour, packaging and material variances, yields, wastage, product performance and profit streams, margins and variances to budgets / forecasts. This is a real chance to drill down into variances and work with the operational teams to bring the numbers to life.
It is a really broad and interesting remit which will allow you to develop a valuable and rounded skillset. There is a clear route of progression which can be mapped from the outset giving you an exciting opportunity to progress swiftly. There is also a sensible work life balance and manageable workload – although it's a fast paced and interesting business there is a commitment to sensible working hours.
You will need:
CIMA / ACCA or ACA.
To have gained experience of detailed management accounting in a manufacturing / engineering environment.
To be someone with the communication skills to allow you to develop excellent working relationships with non finance colleagues
To be someone who loves getting under the skin of the numbers and getting out into the business.
To have developed good working knowledge of key Excel functions and have strong analytical skills.
To have an interest in business and enjoy working with colleagues across all areas of the group.
To be a collaborative team player with excellent interpersonal skills.
To be keen to progress your career and develop new skills.
Apply now
If you would like to be considered for the Management Accountant role in Doncaster, please click 'apply now' or contact our team direct.
Job Features
| | |
| --- | --- |
| Job Category | Accountancy & Finance |